Puttanesca
My recipe for Puttanesca with white beans.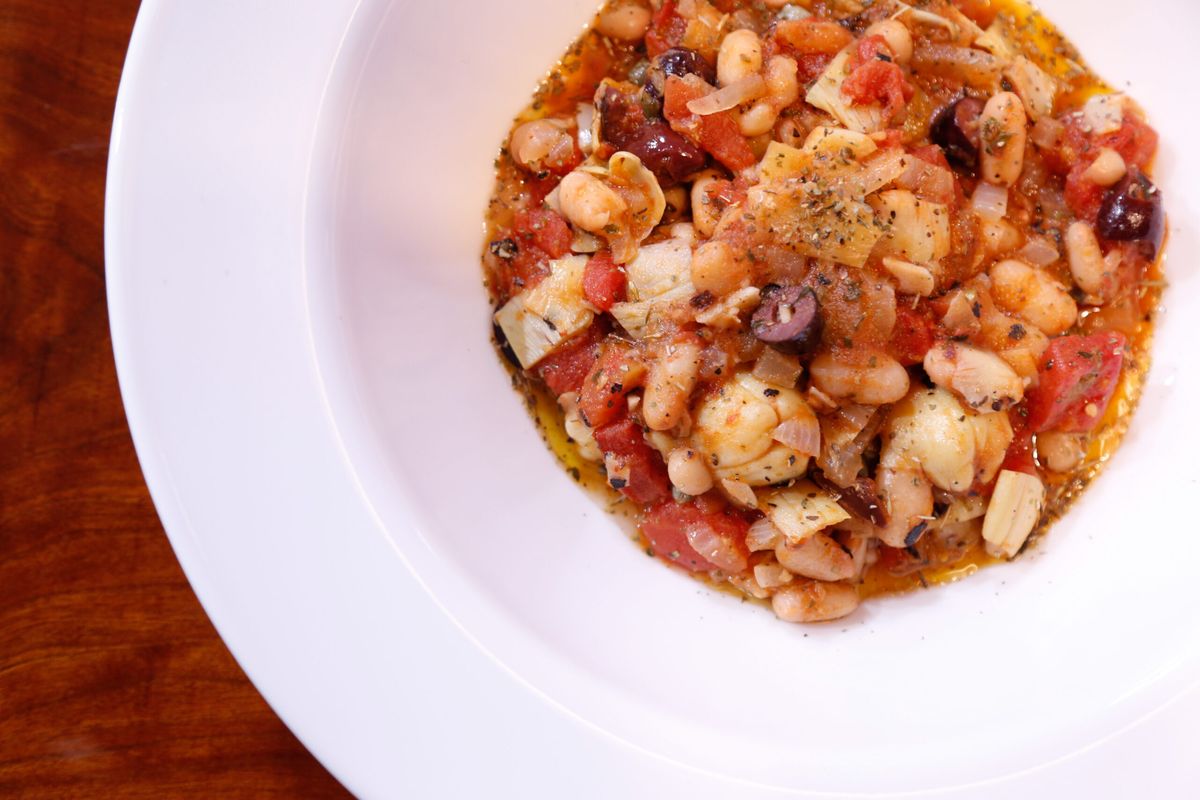 When my husband and I were dating, he took me to this quaint hole in the wall Italian restaurant. They had three kinds of wine, but they were all "house" wines which likely meant they were wine from a box poured into a cute carafe. The air was so fragrant with garlic and basil. This is where I had my first experience with Puttanesca. Loaded with garlic, olives, tomatoes, olive oil, capers, and pepper flakes, my life was forever changed.
Over the years, I've used traditional ingredients while putting my spin on it. Having celiac disease means no pasta for me. I know there are now brands of pasta out there that don't totally suck but having ditched bread years ago, I don't miss the noodles. I often add roasted chicken for a more hearty meal, but a vegetable-only option is delicious. Here is my spin on Puttanesca and a fun fact about the name.
---
Puttanesca with white beans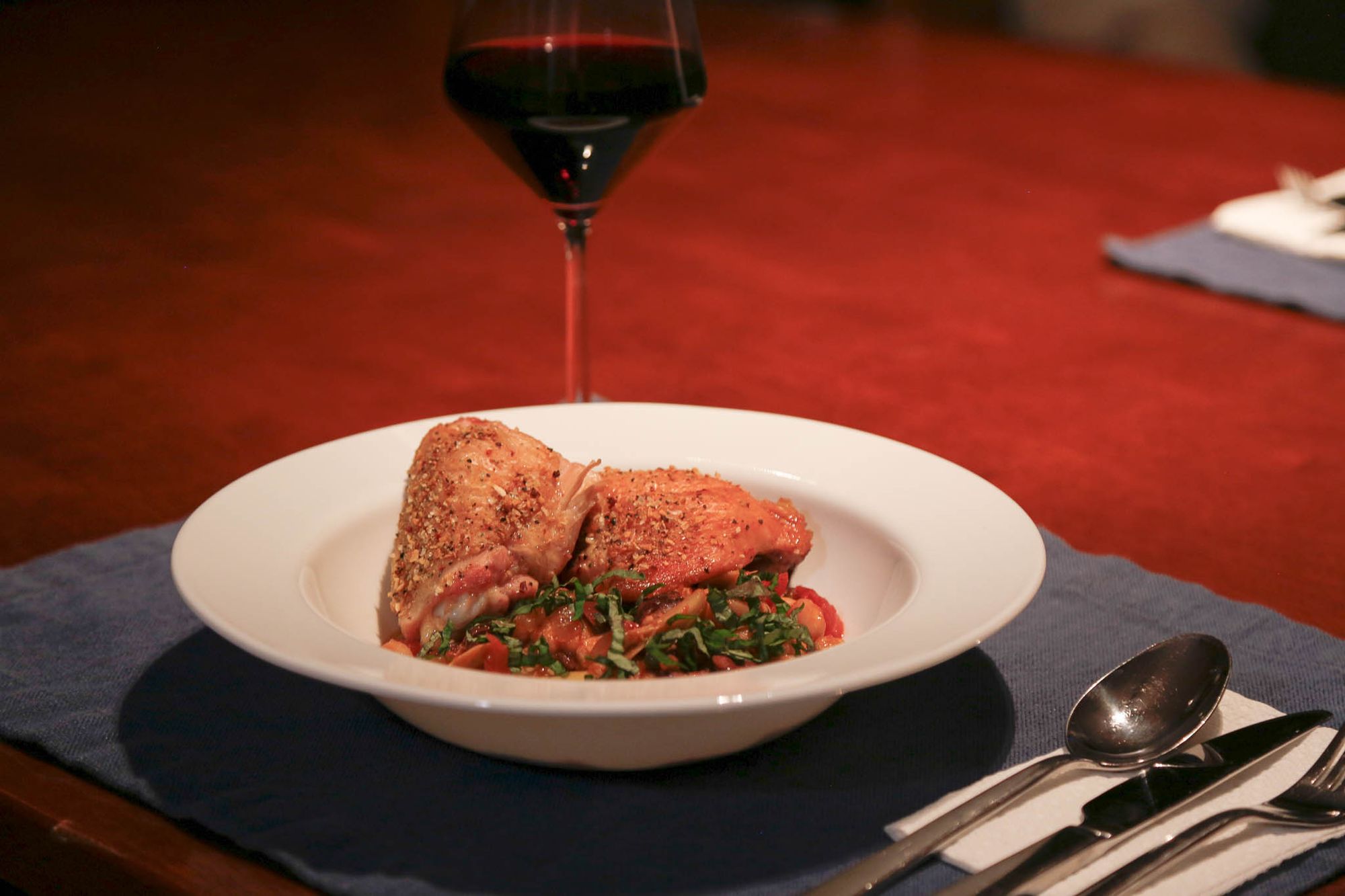 ---
Ingredients:
1 medium onion chopped
3-4 cloves of minced garlic
1 Tbsp capers drained
1 16 ounce can fire diced tomatoes
½ cup kalamata olives
½ tsp red pepper flakes
1 can artichoke hearts roughly chopped
1 can white bean
⅓ cup olive oil
1-2 tsp dried parsley
1-2 Tbsp fresh basil cut into ribbons or chiffonade
---
Directions:
In a large skillet over medium heat, drizzle about 1 Tbsp olive oil. Saute the onion until translucent. Add the olive oil, garlic, capers, olives, diced tomatoes, artichokes, parsley, white beans, and red pepper flakes. And stir gently until it comes to a simmer. This takes about 5 minutes.
Ladle servings into a shallow bowl and top with basil ribbons.
This sauce can be made by omitting the white beans and serving it over zucchini noodles, gluten-free noodles, or traditional whole-grain pasta.
This recipe serves 4.
---
Thanks to Farina Italian Restaurant for uncovering an interesting reason behind the name. "It is an easy sauce, briefly cooked, and is very fragrant and spicy. Puttanesca translates as "in the style of the whore." The name derives from the Italian word puttana, which means whore. Puttana, in turn, arises from the Latin word putida, which means stinking"